UNGA CONFERENCE 2020: FIVE YEARS OF ACTION TOWARDS THE SDGs co-organized by Forum fur Interkulturellen Dialog
Mittwoch, 23. September 2020 • 16:00 Uhr CET Virtual • New York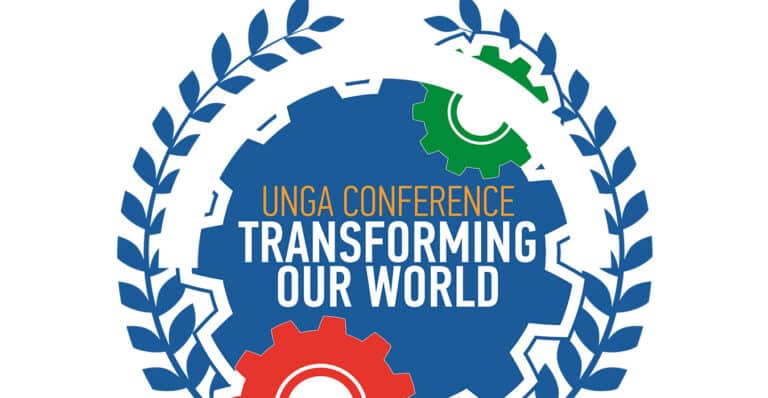 Forum fur Interkulturellen Dialog is proud to co-organize the 5th Annual UNGA Conference 2020 that will be held virtually on September 23, 2020 at 10am – 4:00pm during the debate at the United Nations General Assembly.
This year's theme: Transforming Our World: Five Years of Action Towards the SDGs aims to review the implementation process and progress of the Global Agenda 2030 for sustainable peace and development.Distinguished high-level speakers and panelists from different parts of the world will discuss, analyze, and evaluate the progress made since the adoption of the SDGs in 2015.
The UNGA Conference 2020 focuses on three major areas:
• Panel 1: Women Empowerment and Gender Equality
• Panel 2: SDG Goal #16: Peace, Justice, and Strong Institutions
• Panel 3: Lessons learned from COVID-19 Pandemic: Evolving Social and Economic Development for Sustainability.
A greater involvement leads to a transformative change for sustainable development. A people-centered and planet-friendly blueprint for shared global progress is our goal to expand our vision and facilitate the timely implementation of the SDGs, which recognizes the mission of "Leaving No One Behind."
flyer to download
More information: www.unga-conference.org

Registration: https://hopin.to/events/unga-conference-2020